It was a great weekend!! I was 7th in class and 8th overall in 1600. Hanno Hess won with Jaap second and Matthew Dean third. Matthew had to fend off Chris Stones in the last straight. Paul Dobson was fifth, Onno Zuidersma sixth, Alan Crocker seventh with an overheating engine and I successfully past Paul Riemens in the last but on corner to claim 8th.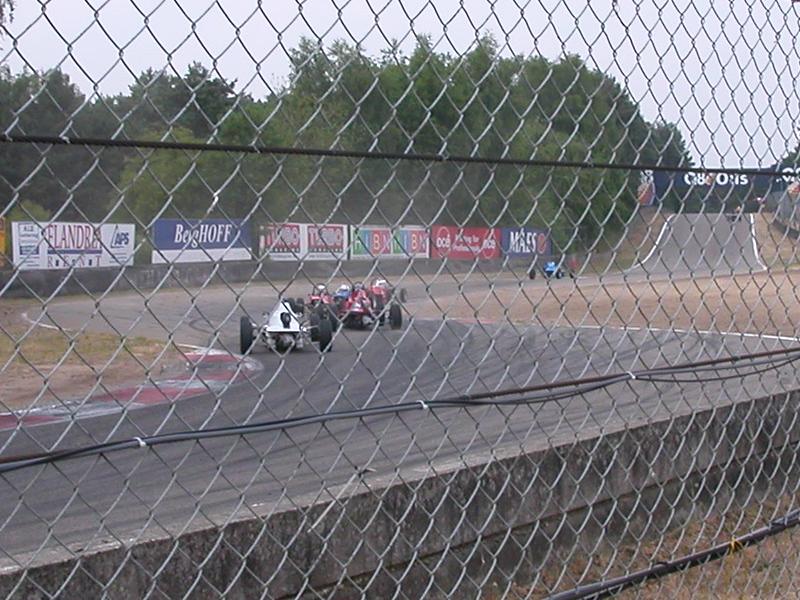 Here I am still ahead of Chris Stones and Onno
The whole race was a battle and after Hanno, Jaap and Alan got away I was battleling for 4th with Matthew, Paul D and Paul R. I managed to pass the two Pauls and got on with Matthew. This didn't matterialize so my best place was fifth I guess. After a bold move Paul D got back and I became a bit untangled in the first corner and the other Paul got passed. Now Chris Stones, who blew his start and that of Onno in the process, was hot on my tail. I fended him off successfully and then Onno got past Chris so I had to keep him at bay. This went all right until I missed a gear coming up to Bianchi. Chris also past me in the aftermath of this same corner just before the fast chicane. Now I got back on Paul R who probably lost some time being passed by Chris and Onno. I got past once and was re-passed after missing another gear. Now also Paul McMorran came up but he didn't challange. Paul R was holding me off because I was quicker out of the Villeneuve chicane and out of the Bolderberg corner. Eventually I got a very clean and fast exit from Villeneuve and I could plant my car on the inside for the Bolderberg corner, even though Paul tried to block me.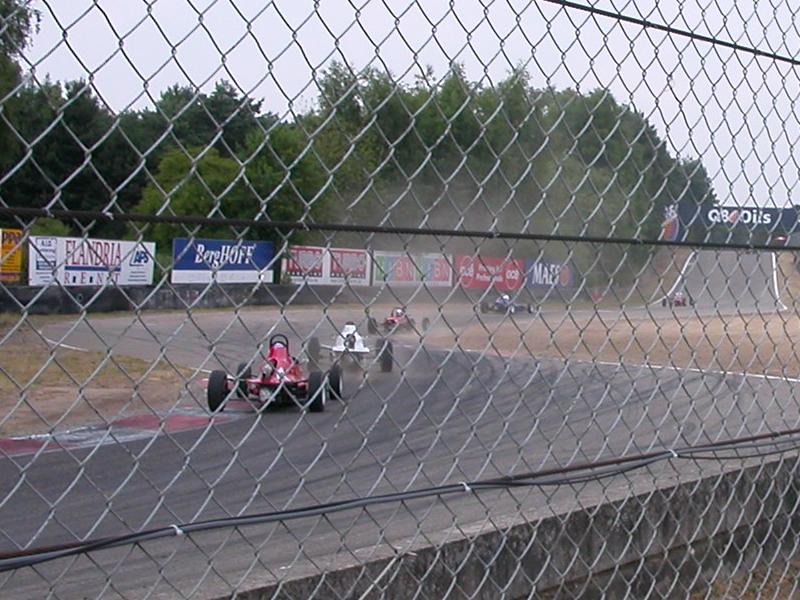 Onno is hounding me with Chris S in his wake